7 DIY Hair Masks for Your Hair Type by Rachel Joines
Time to queue Gossip Girl on Netflix because we have 7 Hair Masks that will get your Mane Ready for Summer.

Remember that we are trying to metaphorically embarque the journey of healthy hair; now that we've figured out the hair tie~ AKA TIY (see what we did there? ). Now it's time to get to show your hair some love.  
Oily Hair  
 Egg, lemon & coconut milk  
Oily hair can be a real pain, maybe your arch nemesis but a hair mask can help. Eggs will provide extra shine to your hair. They are rich in vitamins and proteins.  Lemons are great for absorbing excess oil built up on the scalp. Here is a great hair mask for my ladies with a little extra moisture.
Optional: Coconut milk is a great additive. It will act as a light natural moisturizer.
What you'll need:
1 egg (egg white)  
½ lemon
1 Tbsp. Coconut milk
Directions
Crack open egg (make sure to only use the egg white)
Mix the egg white
Blend together  
Add coconut milk
Apply to damp hair  
Let sit for 30 minutes
Shampoo as usual   
Coconut oil and honey

 
(for Dry Hair)
Coconut oil is vital for dry locks. Coconut oil is packed with vitamins and minerals essential for hair follicles. Essential hair follicles repairs quality and texture.  
What you'll need:
1 Tbsp. raw honey
1 Tbsp. coconut oil
Directions
Pour honey and coconut oil into pan
Heat pan on low
Let mixture sit for 10 minutes  
Apply to dampened hair  
Leave in for 20 minutes
Shampoo as usual  
Frizzy
Honey & Yogurt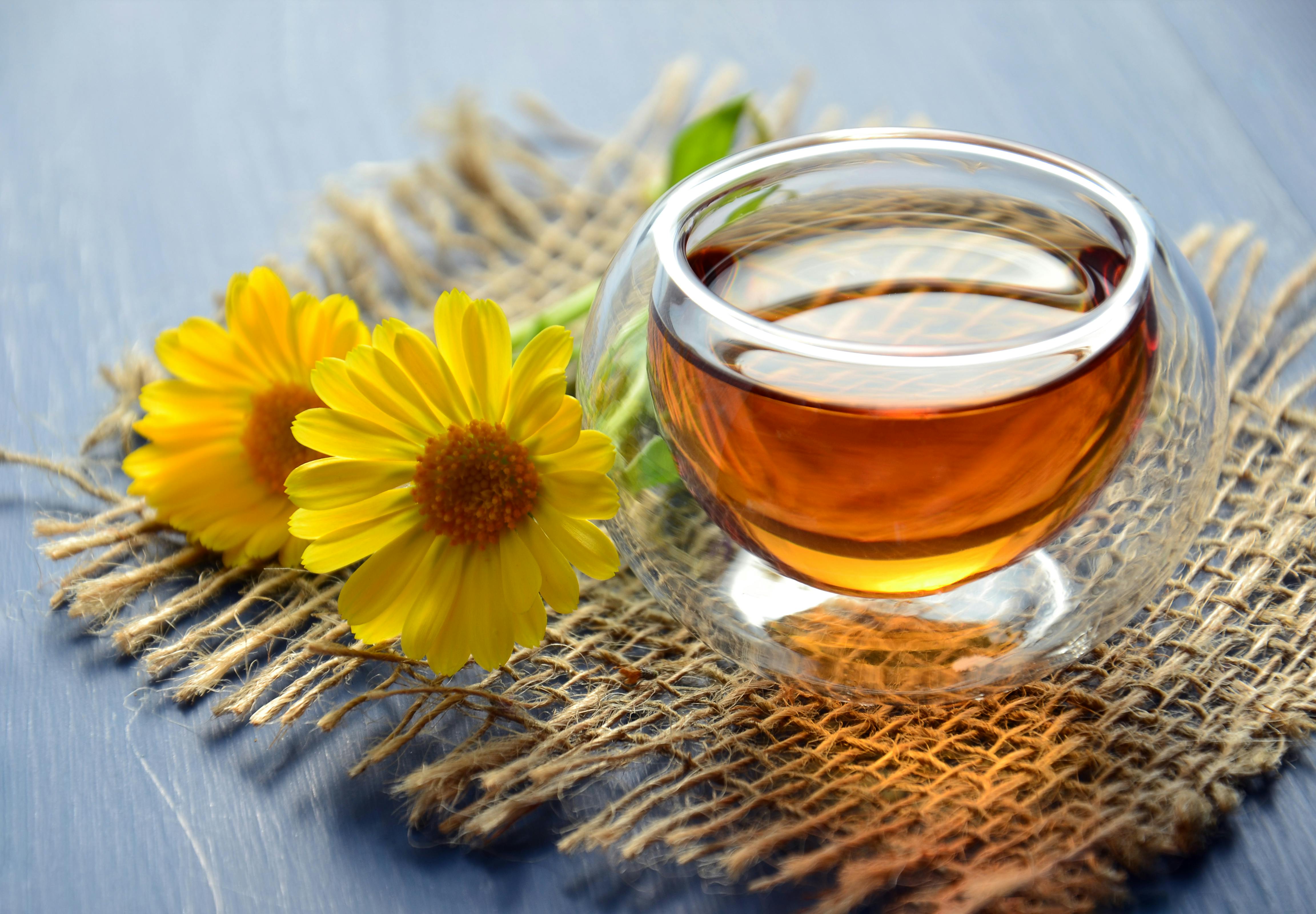 The perfect match!
Honey is incredible for locking moisture into your hair. Yogurt contains lactic acid. Lactic acid is a colorless organic acid formed in sour milk. The lactic acid is what will smooth down the hair follicle.  
What you'll need:
Honey  
2 Tbsp Plain Chobani yogurt
1 Tbsp honey
Directions
Combine Ingredients  
Apply to damp hair  
Massage into scalp
Let sit for 20 minutes
Shampoo as usual (easy on the conditioner)
Damaged
Honey and Banana

 Honey and banana are natural moisturizers. Honey is great for dry, brittle, and damaged hair. It acts as a natural remedy that encourages hair growth.  Honey locks in moisture.
What you'll need:
1 banana  
1 Tbsp. of raw honey
Directions
Mash banana mix in honey. Leave for 20 min, wash your hair.
Ideal hair!
Make That Dull Hair...Shine
Coconut oil, strawberry & honey 
Finally, a hair mask that doesn't smell funky. This hair mask is one of my all-time favorites. Strawberries are full of vitamin C, which help your body create collagen. Collagen is an abundant protein that is vital to your hair structure.  
What you'll need:
6 strawberries
1 Tbsp. of coconut oil
1 Tbsp. of honey
Directions
Blend all ingredients
Dampen hair and apply
Leave in for 15 min  
Rinse with warm water
Hair growth
Egg & Olive Oil

Eggs are extremely nourishing for your hair. They are rich in essential minerals that boost hair growth. Applying olive oil to your scalp, stimulates circulation and improves blood flow to your hair follicle. Prompts thicker hair growth.
What you'll need:
1 Egg  
2 tb. plain yogurt
1 Tbsp. lemon juice  
1 tb. Olive oil  
Directions
Blend ingredients (I recommend using a hand blender)
Apply evenly to damp hair using a cosmetic brush
Leave mask on for 20 minutes
Rinse  
Shampoo as usual  
Quick Mask
Avocado and Banana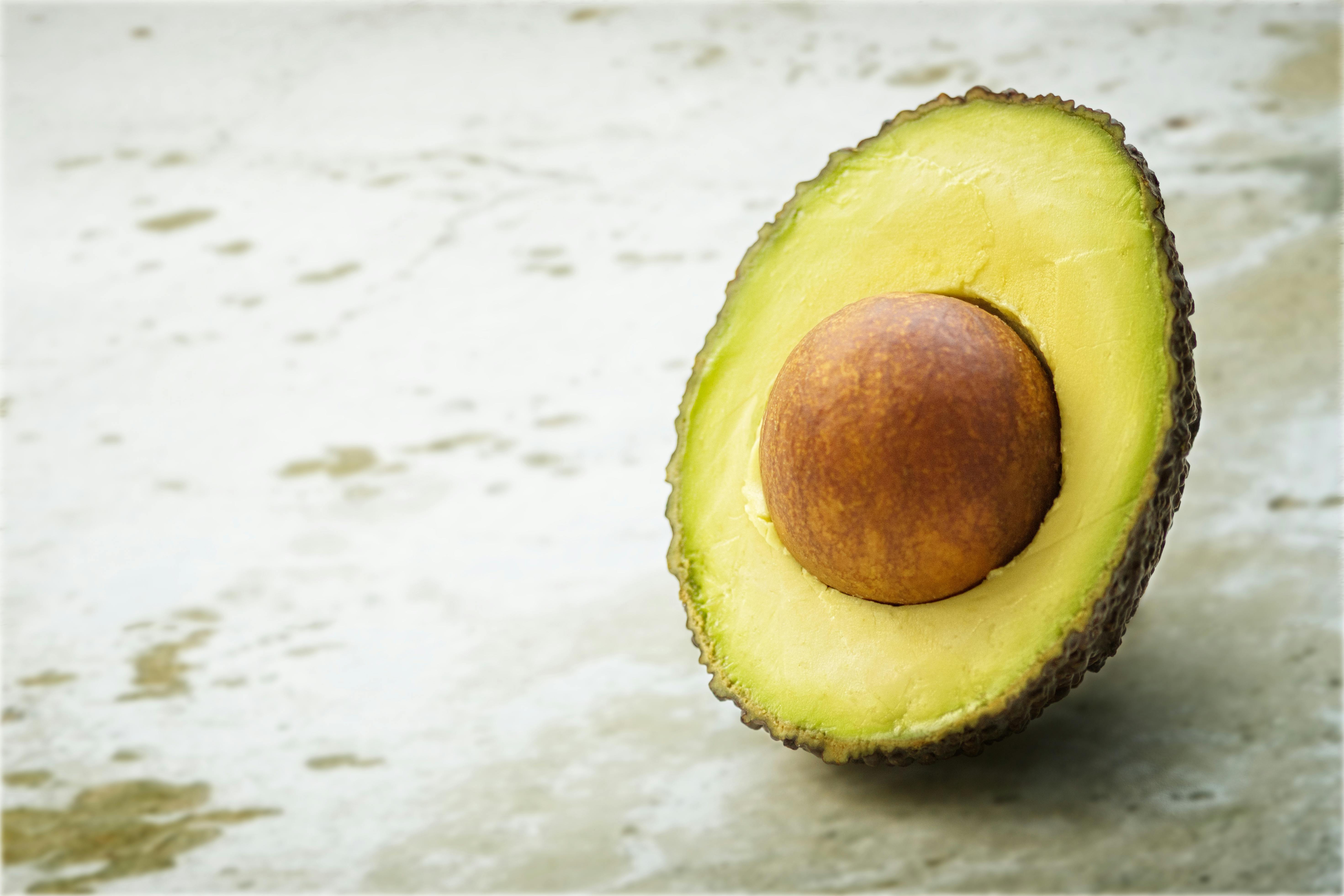 This mask contains the most accessible and affordable ingredients. Gorgeous hair is attainable on a budget. Avocado moisturizes the scalp. Banana conditions your hair to bring out the shine.   
What you'll need:
Half ripe banana  
¼ cup of mashed avocado
Directions  
Mash Avocado and banana  
Apply to dampened hair  
Let sit for 15 minutes  
Shampoo as usual
---