Winter photo created by lookstudio - www.freepik.com">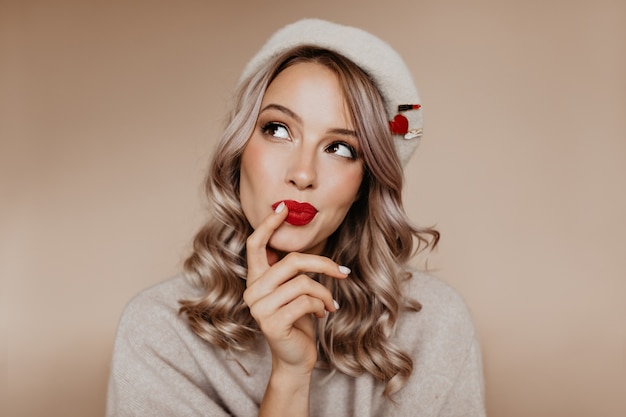 Love Is In The Hair
It's Valentine's Day and our newest color embraces the entire spirit of the day of love and friendship!
This soft and subtle color is the perfect gift for anyone you love… and for your hair! At TIY, we're celebrating love, especially self love. It's been a tough year and we could all use a little TLC. 
4 Ways To Show Your Hair Some Valentine's Day Love
Hydrate, Hydrate, oh yeah and Hydrate
Wintertime can dry out your hair, leaving it feeling damaged, weak, and lacking shine. A leave-in conditioner, like It's A 10's Miracle Leave-In Product or Pantene Pro-V Nutrient Boost Smooth Combing Cream, will replenish moisture to your hair, making it stronger, shinier, and overall healthier.
If your hair has been damaged from bleaching or other chemical hair treatments like relaxing or perming, a protein treatment can add that missing volume to your hair. These products are made with magnesium and modified proteins to break through each hair and repair it. 
Rinsing your hair with rice water has become a popular trend, commonly seen on TikTok. It may sound weird, but rice is packed with starch, amino acids, B vitamins, vitamin E, and minerals to detangle and smooth hair. It's a practice that's long been used in Japan, China and Southeast Asia. 
Snag Our New Limited Edition Color 
Our hair ties are just better for your hair. They have a high quality core that stretches four times more than an average hair tie — and trust us, your hair will thank you. The material around the rubber elastic helps to prevent extensive damage caused by putting your hair up. Plus the new Lilac Sunday color is impossible not to love. 
Lilac Sunday 
When selecting our limited edition color, Lilac Sunday, we wanted something gentle yet impactful — just like our hair ties. The delicate lilac is the perfect accessory whether you're hitting the gym, rocking an up-do, or enjoying time outside. You can get a Single TIY Basic in Lilac Sunday, which is 34 inches in length, and will make up to 6 individual hair ties. 
Why TIY?
From the time we started TIY, we wanted to develop a hair solution that you'd LOVE and your hair would too. Many hair ties can cause breakage or damage to hair, but not ours. They're virtually impossible to break and they lock into place without damaging your hair. TIY doesn't put pressure on your hair follicles the way a regular hair tie might. Do you feel that? Love is in the hair.
All you have to do is pick your color you love, then cut and tie based on the length, thickness and texture of your hair. They're fully customizable so you can build the perfect match for your hair. Choose the number of loops and tie it off. Be sure to check out our videos to find out how many loops you may need.
Show yourself, and your hair some love this Valentine's Day — you deserve it. 

Credits: Winter photo created by lookstudio - www.freepik.com</a>
---